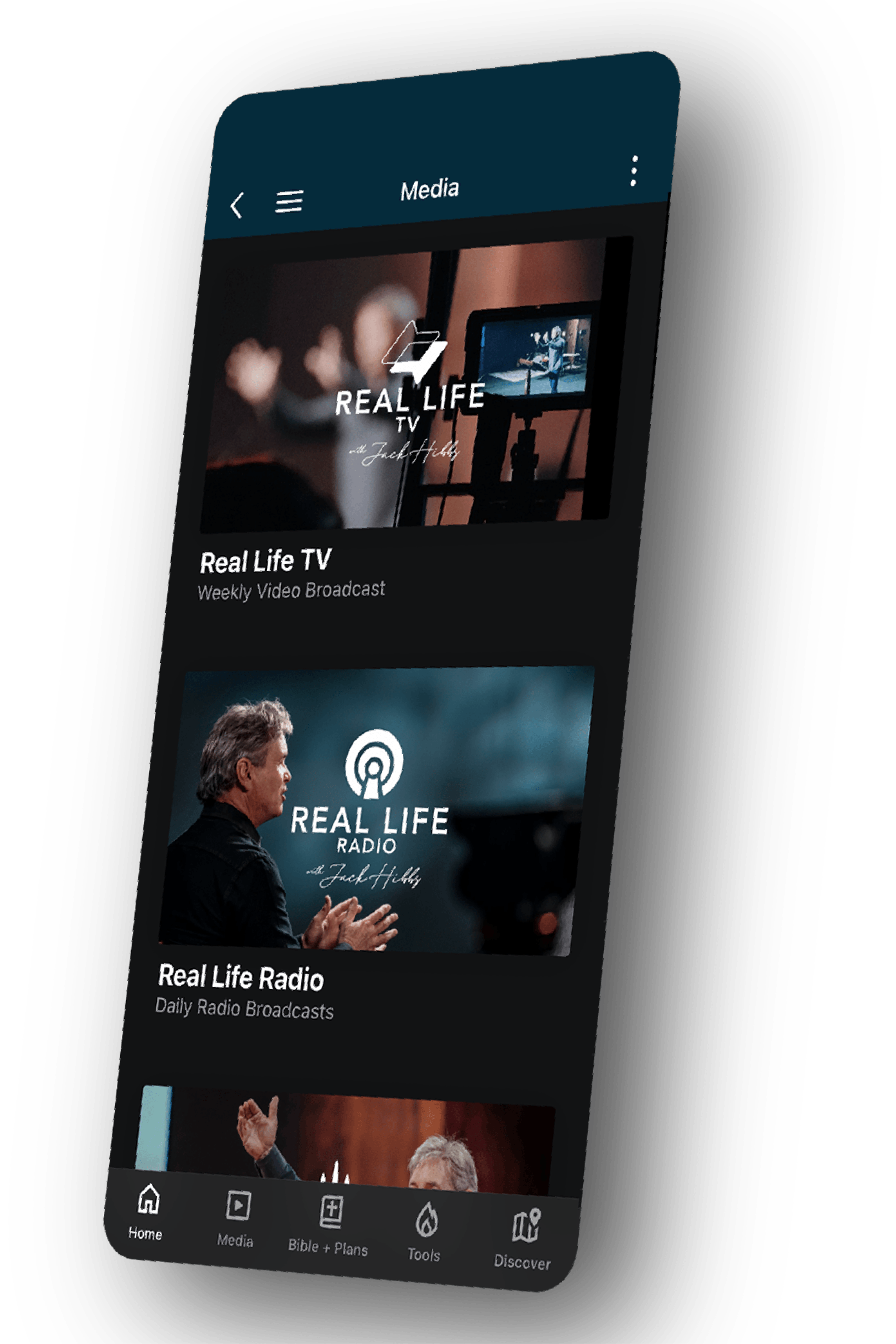 Download The Real Life App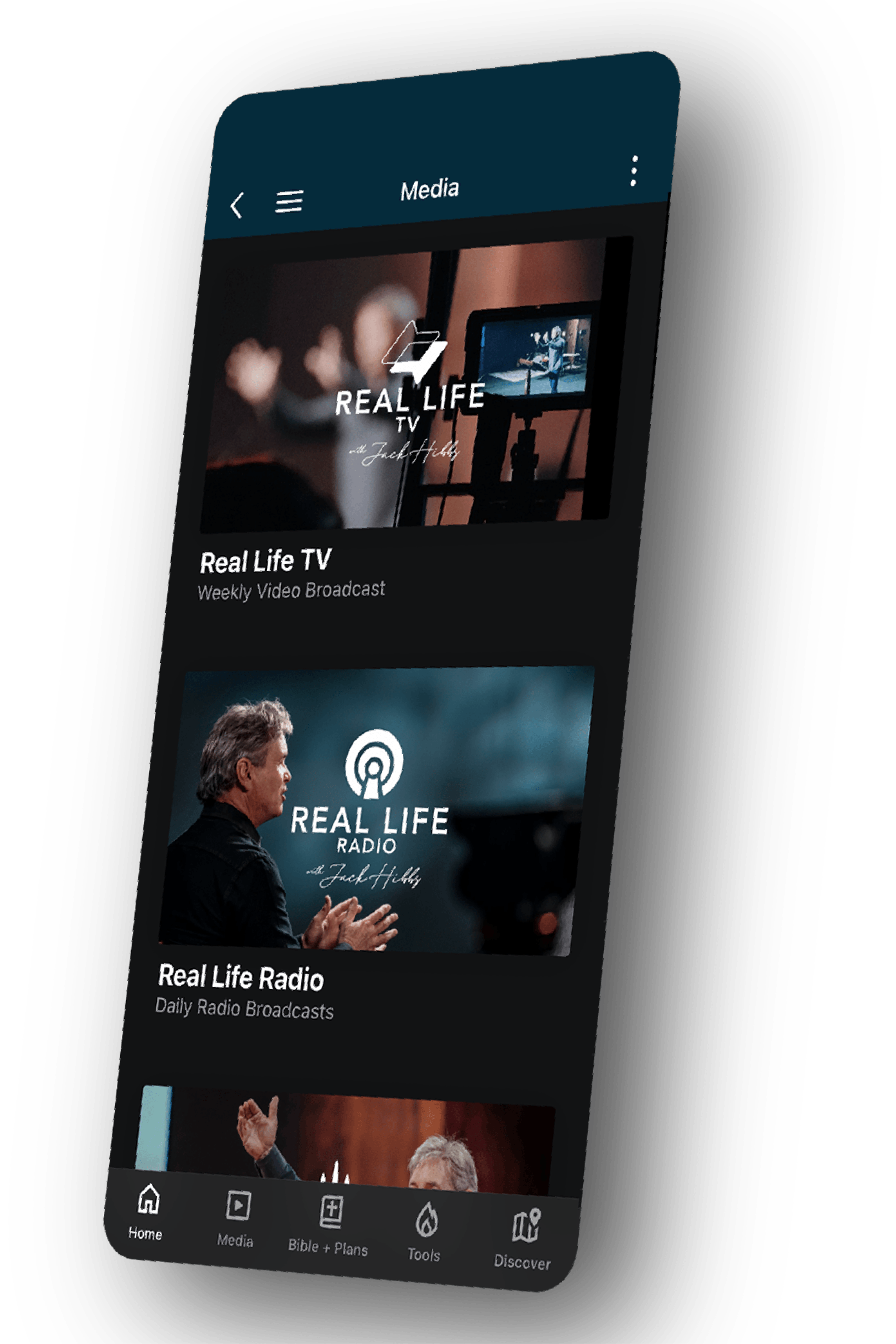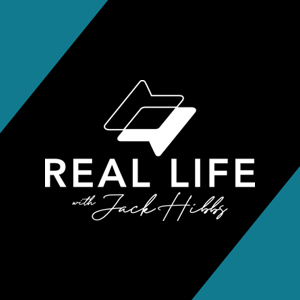 The Real Life app is packed full of features such as: Real Life TV programs, Real Life Radio daily broadcasts, a library of Pastor Jack's teachings, Jack Hibbs podcast, weekly devotions, and so much more.
Imagine all of this at your fingertips. Everything that we do centers around the Word of God, and it's our desire that you discover His Word for yourself. A mobile-friendly One Year Bible reading plan makes it easy – read at your leisure or listen on-the-go. We encourage you to take full advantage of our content for yourself and then share it with your friends. We want others to know Real Life!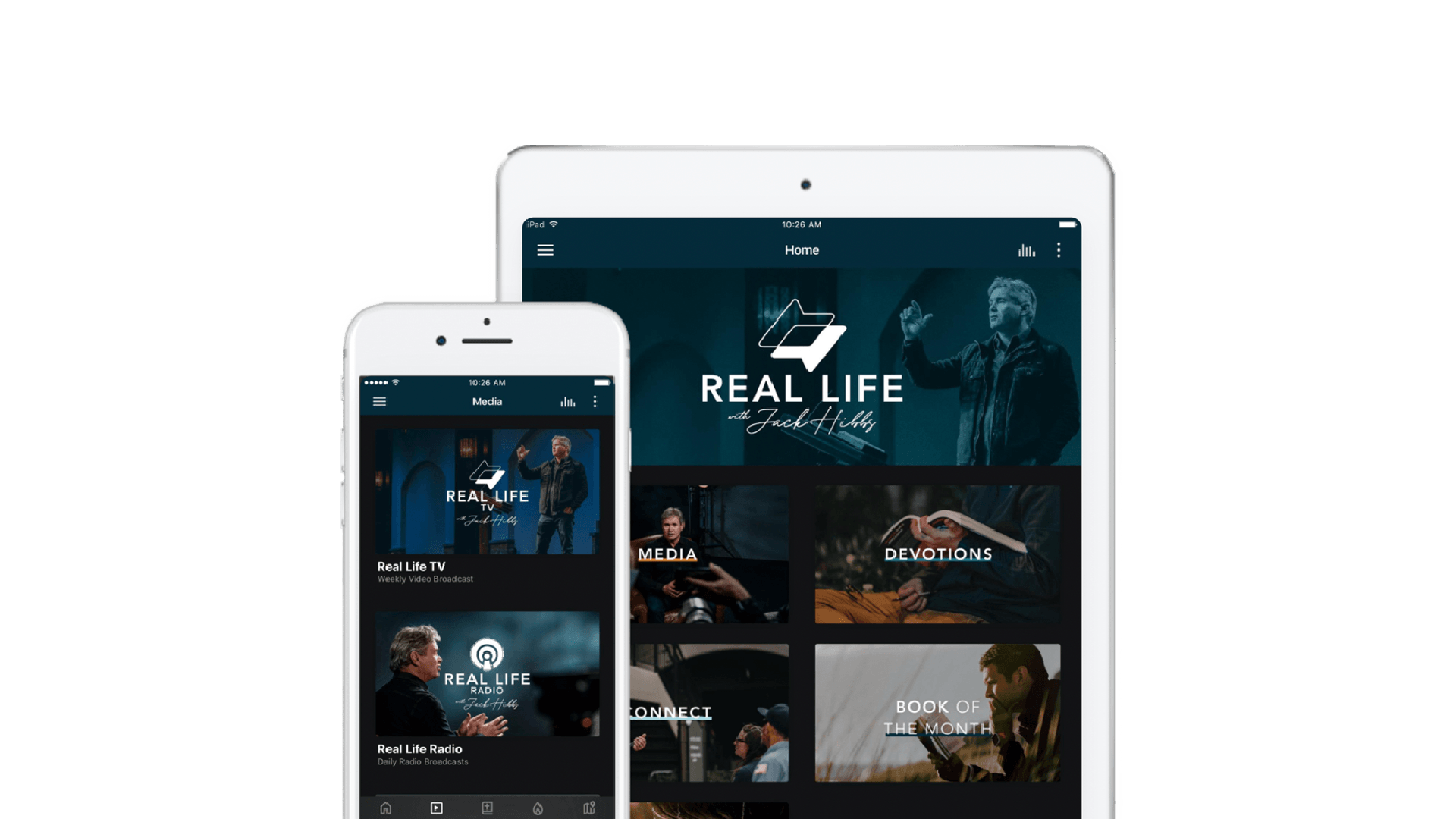 Download The Real Life App